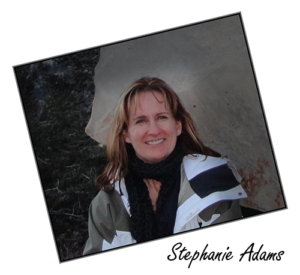 Like most of you, I spent my life working endlessly and desperately to get to that wonderful light at the end of the tunnel everyone promised me would be there – I just had to work hard enough, be determined enough. Once you get there, it will all be worth it, it will all make sense, right? Wrong! I found myself at the age of 40 in an emotionally and financially abusive marriage, evicted from my home, and my son needing surgery.
How could this be my life? Was this what all my hard work was for?? Wasn't I supposed to be "reaping the rewards" by now??  Fast forward three years and divorced: I earned my undergraduate degree, lived in a small rental with my boys, doubled my salary, and my son had the surgery he needed. Oh, and plus, I met and married the most perfect man in the world – the life partner I deserved and the father my boys deserved. This is it, this is the light I've been working towards, I'm at the end of that long, dark tunnel, finally! Maybe not…
Fast forward five years: living with my amazing husband in a bit larger of a home (with air conditioning, quite a treat!), our boys are healthy and thriving in their new schools, we're traveling more…What's to complain about, right? But here's the thing: with all the endless hours we work for other people's bottom lines, we barely saw each other, our children, or the home we're putting those paychecks into.  My tipping point? We were not able to provide the eyeglasses our son needed, even with insurance.
This was my line in the sand moment. I had spent my life doing what was expected of me by everyone else, by our society: be the perfect daughter, perfect wife, perfect mother. But I wanted to make my own decisions, be in charge of my life, successes and failures. Was I going to continue sitting at the same desk every day, being told what to do and how to do it by other people so I could receive that same consistent amount in my paycheck payday after payday? That's consistency, that's not success. But my family is depending on me, and my son needs glasses.
I made the intentional shift in how I define my personal success. I started doing my research and found a lot of programs and promises. Most programs will sell you their materials and then leave you on your own – here's the tools, figure it out and good luck! I needed more than simply "information" – I needed guidance, support, mentors. Some programs will promise you the "support of a full community," only to train you how to trash and bash other programs to promote theirs. That's not who I am.
While I was determined to find the right mentor, I had to ask myself: what do I know about freelance digital marketing? Or marketing at all? And what about the tech skills? That's when I discovered the team that is truly experienced, successful and eager to share that knowledge and skill with dedicated students. My bar was set pretty high for myself at this point, and my definition of personal success was clear: it's about the mindset, the journey, the pursuit.
With the right coaching and tools, I walked away from my 9-to-5 job and now work smarter, not harder, than I ever have before in a previous job or classes, and I'm doing it for me – it's my life, my choices. It's my husband and I building our business together. If you would have told me a year ago these things would be possible for me right now, I wouldn't have believed you…but when I came across my new mentor everything changed. True personal success is very hard work, that's why most people give up on it and never achieve it. Ask yourself: what's your definition of personal success, what's keeping you from achieving that personal success? Whatever you decide, whatever path you take, start the journey now. The future is promised to no one.