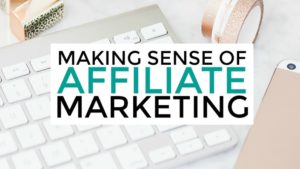 The terms "Affiliate Marketing" and "Digital Marketing" are getting a lot of attention and attraction lately. It's what I do, how I live, so of course I'm diving deep into as much information as I can, but it's hard to get through all the information without your head spinning. Everyone will tell you they have the "Real Deal," the "Truth." It's almost like it's a religion, a faith-based system, and a lot of it is based on faith, on what you believe. I'm going to try to help you filter through, unpack and organize the overwhelming amount of information that is burying you right now.
In researching for launching my own business last year, I looked into several options. Did I make mistakes, bad decisions? Absolutely, but I learned invaluable lessons from every single mistake. I'm a huge believer in the theory that if you're not making mistakes, you're not doing anything, you're not moving forward. The more you do, the more you fail. But the more you fail, the more you learn. I hope that you will gain insight from my failures and successes!
But, before I start 
If you're tired of going through scam after scam and want a real solution for making money with your own online business, not "get rich quick" promises, check out my Number 1 recommendation:
(This is a 100% NO COST training)
You probably won't even want to continue after checking that out. It's how I was able to launch my own digital marketing career and say "Bye-Bye!" to the shackles and obligations of the 9-to-5 life!
 Wealthy Affiliate Review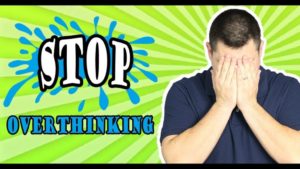 One of the top responses to online searches for Affiliate Marketing programs is Wealthy Affiliate, so of course I looked into it. I joined on the "free" level to get an idea of what they are about and what they could do for me and my business goals. At first, they do appear very supportive and encouraging, offering a "free" format for you to launch your business along with all the tools you'll need.
The founders, Kyle and Carson, do appear to be successful in affiliate marketing and sincerely genuine in their passion to help others build their own successful marketing platforms. When I first joined, they sent me emails almost daily with offerings of webinars, trainings, etc. Their website seems to provide a welcoming, organized format on which one could launch their own business.
(This is a 100% NO COST training)
My question is, can I really trust them?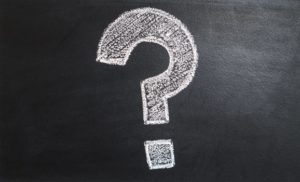 As I said, Kyle and Carson do appear to be authentic and successful in this field. That said, when someone to an audience of people who have little to no experience in affiliate marketing with the possibility of a six to seven figure monthly income with very little amount of work, it does raise a few eyebrows and make you wonder whether it's legit and worth paying attention to. When there's no other way of learning about the investments until you "buy the package," how do you really know if they are legit, if you can trust them and if this is an area where you could succeed?
(This is a 100% NO COST training)
What's my personal take-away?
Before launching my own digital marketing business, I dove deep into training and affiliate possibilities before jumping in. Aren't we all looking for ways to grow our income?
But when something seems too good to be true, it usually is. In a short time, I could see that, while the website and format looked very inviting, it was more for "show." What I mean is, at first you look at it and think, wow, this is great – here's this whole format and website development right in front of me! Dig deeper and you see that every little piece of it has a cost. So when you join at "No Cost," all you're really getting is a username and password to maneuver around a fancy-looking website that makes you feel empowered and authoritative. The scariest part: you use their tools to build your website, but your website isn't really yours – it belongs to Wealthy Affiliate.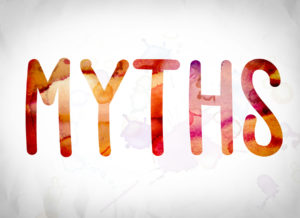 My concern is this option is appealing to an inexperienced audience that is looking for the simplicity of the concept of making money online with zero investment in your business. I'm not saying that's what Kyle and Carson are promising, but people looking for the typical "get rich quick" option can easily process promotions like this one as an "easy way out" of their current financial distress. Desperate people in desperate times do desperate things.
Positives for Wealthy Affiliate
Wealthy Affiliate gives no reason to doubt their data or sincerity. As listed above, their background, successes and knowledge base are quite impressive, and affiliate marketing has proven itself to be a true valuable opportunity.
I honestly can see how this could be a viable, profitable network for someone who is knowledgeable and experienced in digital marketing. On the flipside, someone knowledgeable and experienced in digital marketing would already have their own platform established and running. Adding this as an additional platform wouldn't seem to be beneficial to an established digital marketer.
Wealthy Affiliate Conclusion
As one would do research into the affiliate marketing trend that seems to be exploding right now, it is certainly interesting. But would I recommend it? Will I invest in it myself?
Most important question to ask, "What is your Why?" For me, putting my eggs into the basket of Wealthy Affiliate wasn't doing it for me. I really had no skin in the game, no commitment, and everything I could choose from to help in my business development was "a la carte," piecemeal – again, no commitment.
If this does appeal to you and you do choose to pursue this platform, my advice would simply be to be cautious – you certainly could find success, but it is a gamble and there are no guarantees.
Rather than gambling, I prefer to invest my money, time, blood, sweat and tears into a business I can develop and grow, be in control and make the decisions. I have no use for an automated machine telling me what to do and what not to do.
Before you leave…
If you're more like me and want to be in charge of your business, your money and your life and want a real solution for making money online, check out how I launched my own digital marketing career with no previous experience said "Bye Bye" to the shackles of the 9-to-5 life and hello to my new work space!

(This is a 100% NO COST training)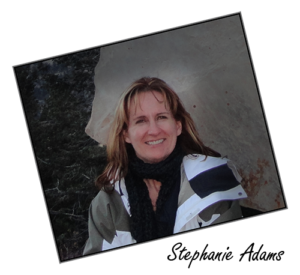 Please follow and like me: