Do You Have What It Takes?
Have you been dreaming of becoming an entrepreneur? We would all love to be "in charge" and make our own schedules, right?  Today's digital world makes working in our PJs that much more possible and inviting.  No more dress code, no more punching the time clock, no more being told what to do, no more begging for time off or salary negotiating.
Launching your own business as an entrepreneur is empowering, exhausting, overwhelming and exhilarating all at the same time. The idea of working on your own ideas, your own goals, on your own time is the ultimate dream, right?  The biggest mistake most new business owners make, and a primary reason for the business not getting off the ground, is misconception of the full picture, the full commitment.
Stick with me here, and I'll share with you the ups and the downs, the pros and cons, the lessons and sacrifices I've struggled with and learned from in becoming an entrepreneur and building my own business.
(This is a 100% NO COST training)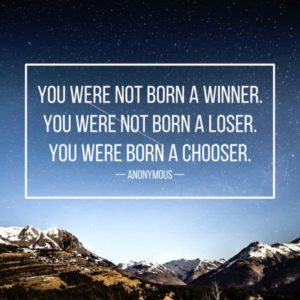 Working For Yourself
You're always working. You don't get to "shut down." From the moment you wake up until the moment you go to sleep (and often during sleep!) you're constantly thinking, planning and implementing for your business. There are no more "days off" in the traditional sense. There are no holiday bonuses, no paid vacation or sick days, not even the occasional "nice job" from a supervisor or co-worker. It's…just…you.
Your income will fluctuate. There's no bi-weekly standard paycheck to count on anymore. When you work for yourself, you're responsible for every dollar generated – if you don't sell, you don't get paid.
You are now steering the ship, not simply getting paid to row. If the boat goes off course or hits a storm or crashes into an uncharted island, it's you who has to ride out the storm, turn the ship around the chart a new course.
You're doing everything until you have the money to hire necessary staff. You are the janitor, the CEO, and everything in between
(This is a 100% NO COST training)
Before You Quit Your Day Job
Do you have the knowledge to care for a business?
Do you have financial savings to lean on while you get your business off the ground?
Do you have the self-discipline to focus on your work without a supervisor looking over your production level and without the comfort of "at 5:00, I'm outta here?"
Is there more you can research, learn and invest in launching your business before submitting your resignation?
Do you have least one mentor, someone living the life you want to live?
Do you have the passion and patience to put into your business before you see anything coming out of it?
Are you prepared to commit to 24/7?
Are you willing to fail in order to learn how to succeed?
Countless new businesses are started every year, countless more fail and close up shop, whether physical, digital or both. How are you different? What will you do differently that you know without a doubt that you'll succeed?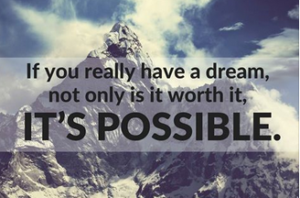 In The Beginning
In researching before becoming an entrepreneur last year, I looked into several options. Did I make mistakes, bad decisions? Absolutely, and I wouldn't change a single one. I'll make mistakes today, I'll make mistakes tomorrow. But I learn valuable, usable lessons from every single mistake, I welcome them! I'm a huge believer in the theory that if you're not making mistakes, you're not doing anything, you're not moving forward. The more you do, the more you fail. But the more you fail, the more you learn. You truly do learn more from your mistakes than your successes!
There are certain professions that are more than standard 9-to-5 "jobs."  They are professions that become your identifier, your life: police officers, firefighters, teachers, and health care pproviders just to name a few, but you get what I'm talking about.  These people "are the job."  That's what being an entrepreneur means; that's the life, that's the mindset you not only have to accept but you have to desperately want.  You have to be ready, eager and excited to change your life, change your habits, and change the people you spend your time with.
You're An Entrepreneur If You…
Fall on your face, own the fall and the blood, sweat and tears that come with the fall, then get back up and keep moving.
Do things that suck every single day of your life – that's how you learn, that's how you grow.
Function on less sleep. You'll be staying up later, getting up earlier every day.
Spend all day Saturday/Sunday on your computer and the phone working on your business while the kids are sitting in front of the TV, spending the day with your spouse, grandma, etc.
Take criticism, a lot of it. Doors will close in your face. You'll hear "No" a lot. Ideas you thought were great will fizzle into nothing.
Schedule your day meticulously, stick to it religiously while being ready for any unexpected hurdles thrown at you.
Not only eat it, sleep it, breathe it, live it, you can't imagine living any other way.
What's Your Superpower?
We've all got something that we love, that we're so passionate about it's second nature – it doesn't take "effort."
If you have identified the product or service you are so incredibly passionate about, believe in so completely that you know unquestioningly that you can bring value to others with your product or service that the idea of living that passion so completely empowers you and inspires you like nothing else in your life, you may actually be ready.
But, Before You Start…
If you're tired of going through scam after scam and want a real solution for making money with your own business, not "get rich quick" promises, check out my Number 1 recommendation:
(This is a 100% NO COST training)
Has reading through my experiences scared you, made you hesitate whether you're ready? If so, then you're probably not ready.  But has reading through my experiences excited you and left you wanting more?  Then you're probably ready…Is it very hard? Yes. Is it worth it? Absolutely!
The thrill of seeing your business grow and flourish from the endless blood, sweat and tears you put into it is a high like nothing else in life.  I've had many highs and lows in my life, just like most of you: I have three children; I'm married to the love of my life; I survived an abusive marriage, cancer, being hit by a car, homelessness; and I've struggled with depression, anxiety, agoraphobia, and insomnia.  But building my own business gives a purpose, a funnel that I can pour all my experiences into and come out with value to bring to the world.  My amazing husband and wonderful children are not responsible for my happiness – that's my responsibility and I had to find it for myself.  Becoming an entrepreneur let me find my passion, my "why!"
If you're like me and want to be in charge of your business, your money and your life and want a real solution for launching your own business, check out how I became an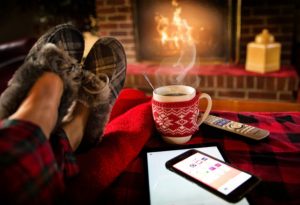 entrepreneur, launching my own digital marketing career with no previous experience said "Bye Bye" to the shackles of the 9-to-5 life and hello to my new work space!
(This is a 100% NO COST training)
Before You Take The Leap…
Meet successful entrepreneurs, people who are living the life you want to live – talk with them, listen to them, spend as much time with them as you can, meet their associates and talk with them.  Read books written by successful entrepreneurs.  Listen to audio done by successful entrepreneurs.  Let their words seep into your brain – eat it, sleep it, live it.
Products from Amazon.com
‹
›
If you make excuses, you don't have the time, blah, blah, you don't have the commitment necessary to become an successful entrepreneur.  Make the time to make it happen.
Concluding Thoughts…
Remember that enticing part about NOT having to beg for time off, for a vacation with your family?  Hundreds of thousands of PAID vacation time goes unused by thousands of people out of fear: fear of work not getting done, fear of getting fired, etc.  This adds to our stress levels, increases our blood pressure, tightens our arteries and, obviously, shortens our life expectancy – unacceptable! Owning my own business gives me the freedom to take a trip with my family whenever I like for however long I like, but my business doesn't stop on that trip – every single day but I have the freedom to choose my times.
It's the same concept as brushing your teeth or exercising or playing an instrument: you won't make any progress by doing it once a week for three hours – it just doesn't work that way. And you don't take a vacation from oral hygiene, physical exercise or your instrument (our son brings his clarinet on trips).  You have to work on it consistently, incorporate it into your daily habits, every single day. It's the only way to make progress and incorporate it fully into your life, every single day.  And you have to hang out with people of the same mindset: exercise geeks hang out with exercise geeks; musicians hang out with musicians; whiners hang out with whiners.
Launching your own business gives you a different level of freedom from the 9-to-5 lifestyle, but you have the freedom to fail and the freedom to succeed. Before you launch you need to make sure you have a full tank of fuel and a fire in your gut.  You'll need both on the journey you're about to take – good luck and see you on the other side!